Experience the beauty of nature at Camp Hannon.
Have you ever wondered what it would be like to scale a majestic mountain or hike a cascading waterfall? Then you've come to the right place! Here at Camp Hannon, you can experience all of this and more by taking advantage of the many recreational opportunities that our facility has to offer. Whether you're looking to foster community through intense team-building experiences or simply explore the great outdoors, come find your inspiration for adventure at Camp Hannon today.
SEE RECREATION OPTIONS
From climbing courses to waterfalls to disc golf, Camp Hannon has something for everyone. Our experienced camp staff is ready and eager to help plan the ideal adventure itinerary for your group today.
Ask about seasonal events, group sizes, and special needs accommodations.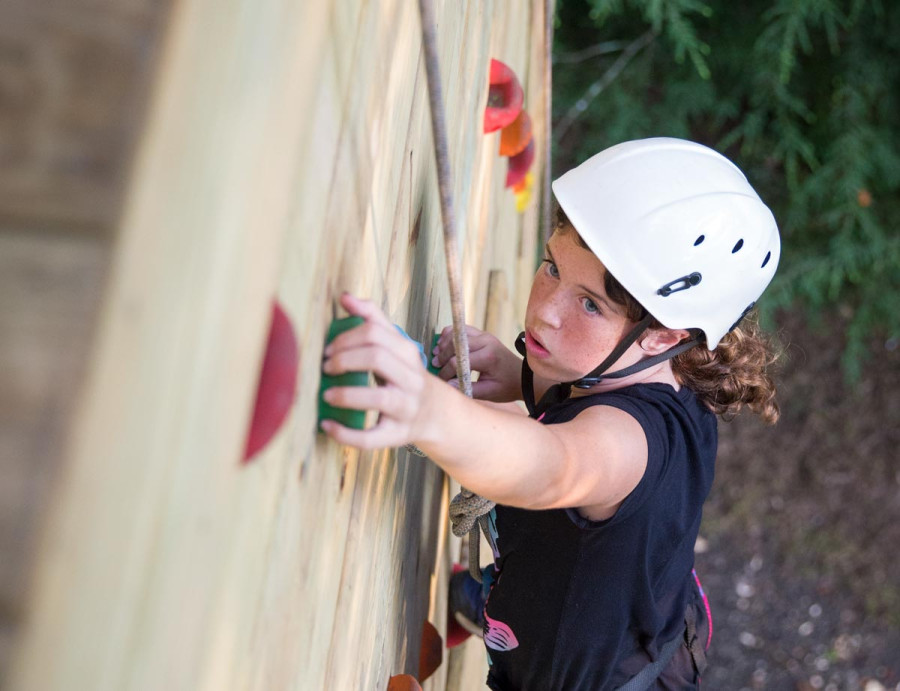 Climbing Tower
Rappelling Tower
Giant's Ladder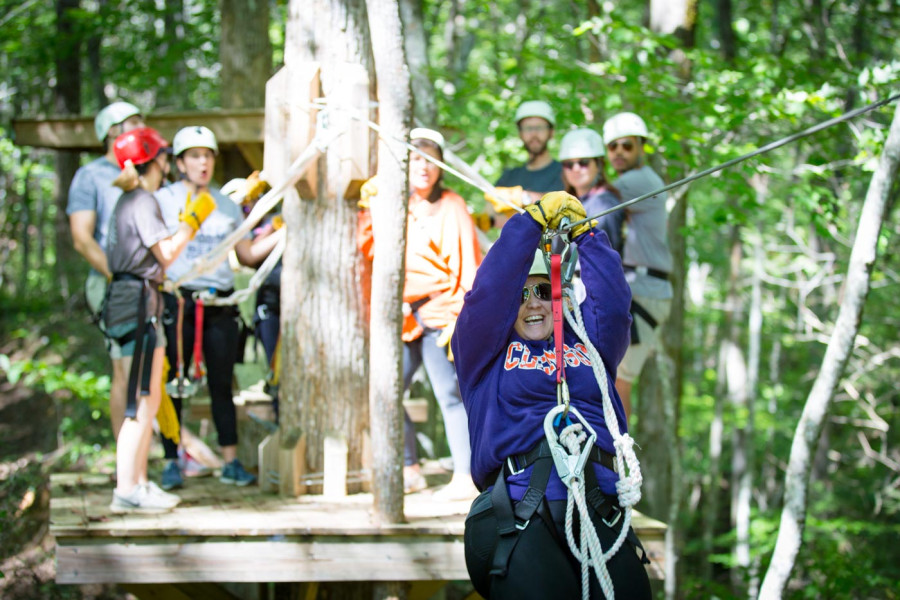 Zip-line Canopy Tour
Nine-Hole Disc Golf Course
Teams Course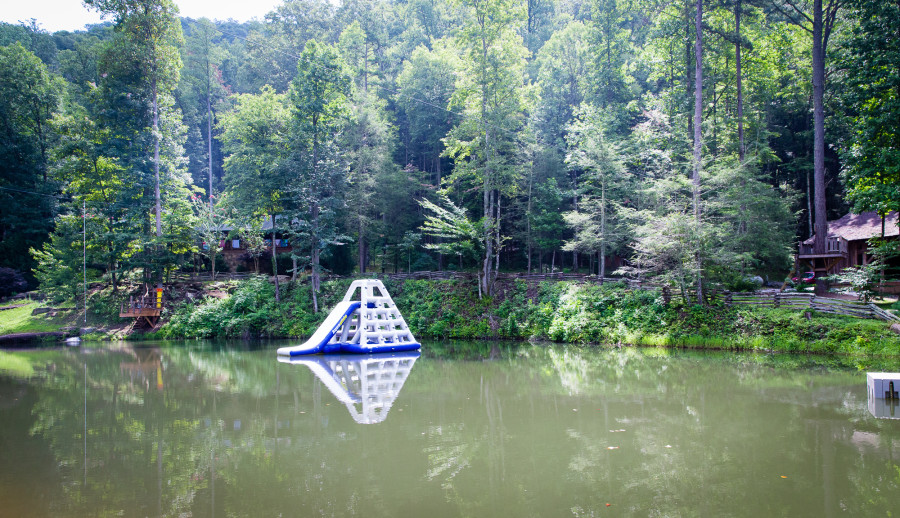 Swimming Area
Natural Rock Climbing
Waterfall Hike
Lodging
We offer two large dorms with comfortable bunk beds. Each dorm has a capacity of 38 beds for a total overnight capacity of 76. Tent camping is also available.
RENT CAMP HANNON
About
For years, Camp Hannon has delivered thrilling adventures for groups of all sizes. Located in the Jocassee Gorge area of scenic upstate South Carolina, this 80-acre mountain site is filled with natural marvels, including rich vegetation native to the Carolinas, flowing creeks, scenic swimming holes, and a rushing waterfall.
This beautiful setting creates the perfect backdrop for groups to experience all that nature has to offer. Facility opportunities include dorm lodging, outdoor meeting spaces, climbing surfaces, ropes courses, canopy tours, a disc golf course, a swimming area, waterfall hikes, and more. Whether you're new to exploring nature or an experienced outdoorsman, adventure is waiting for you at Camp Hannon.
Meeting Space
Camp Hannon is capable of hosting groups of all sizes, from large school groups to small company retreats. Banquets, concerts, seminars, conferences, classes, small group meetings, and work sessions are just some of the events that have taken place at Camp Hannon.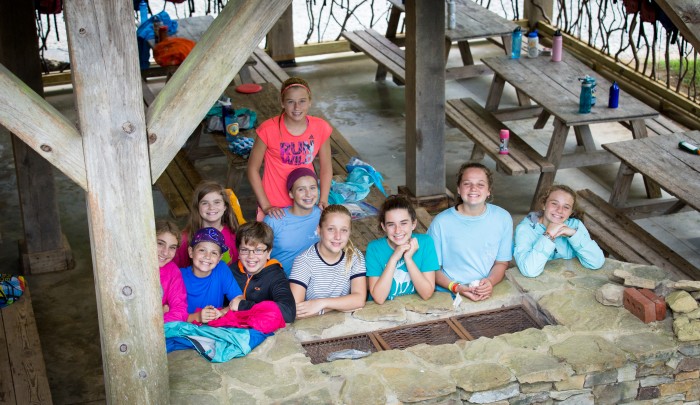 Outdoor Pavilion
The outdoor pavilion is the perfect place to hold meetings while still enjoying the scenic beauty of your surroundings. Suitable for presentations and gatherings of all kinds, this meeting space can seat 70 people.